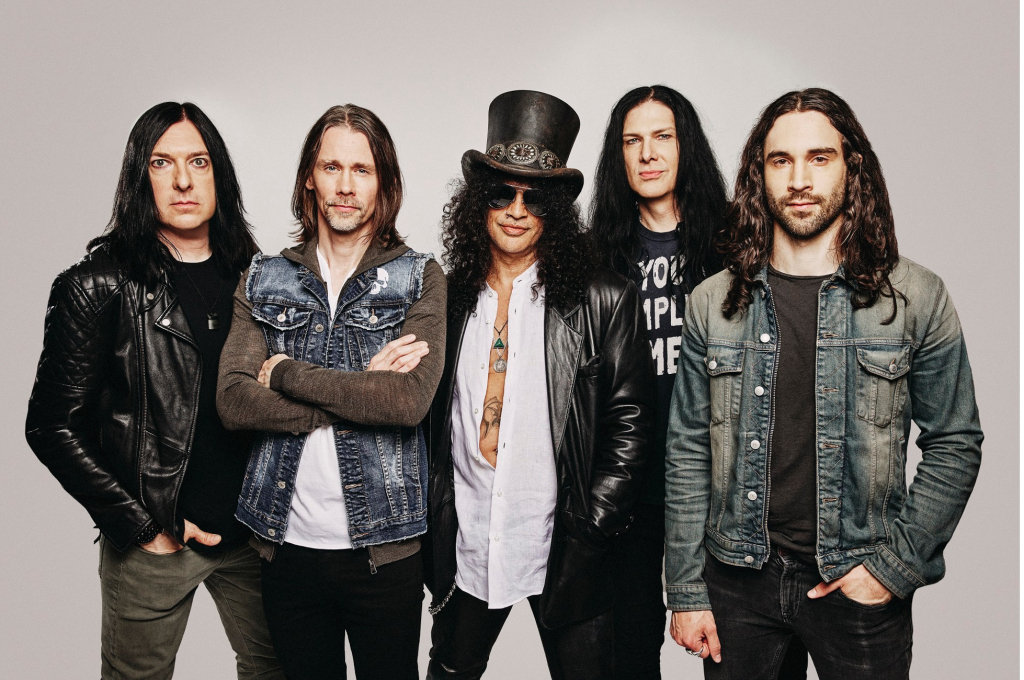 Guitar legend Slash joined the Rick & Brad Morning Show Wednesday to chat about the release of the new album "4" from Slash ft. Myles Kennedy and the Conspirators. You can check out the first single from the album "The River is Rising" below. The new album is available or pre-order now and available for purchase on Friday, Feb. 11th. Their 28-city tour kicked off on Feb. 8th. See all the dates here.
During the chat, Slash talked about his distain for recording or playing with headphones or in-ear monitors, and how he's worked with a company to customize in-ear monitors to his liking. Plus, he talks about how the whole band got COVID during the recording process and much more. Enjoy the interview below.
Subscribe to the Rick & Brad On Demand Podcast wherever you listen to podcasts.